Real Estate Simulation Games – The Best Ones You Can Play
Real estate video games are not uncommon, and the same could be said of video games in almost any genre. If you want to get some practice with real estate, you should check out the following games, which include simulators, actual ones, as well as games which are meant to be more entertaining, but also contain real estate features, to an extent.
The Sims 4

This is a video game which has you run your own family, from a child, teenager, young adult and even a grandfather. You will see the personification of death as well as your sims growing and learning to play musical instruments (really quickly, though).
The Sims have always had a hand in real estate, given that you must either purchase a property or build one from scratch for your sim family. That in itself is a great way to learning the basics of real estate, while also having a lot of fun.
House Flipper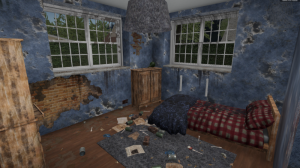 Given that house flipping is a world of its own, it also deserves a game of its own. House Flipper is a video game where you get to purchase and sell properties, with the goal of earning more money every single time. The game features beautiful houses and graphics which will put you in the mind of a real estate agent who is trying to earn as much as possible. Remodelling houses is also a big part of the gameplay and you can help them grow from a devastated state into something which people will buy for a lot of money.
They also have a DLC called Garden Flipper which allows you to do the same, but for gardens. You can now sell a house with a garden; a garden that you can also design from scratch. This DLC was done in collaboration with actual gardens, so it is really similar to how real life gardening works.
RollerCoaster Tycoon
This is an old video game which had many remakes over the years. You are running a park which has lots of rides, from soft to hardcore ones like roller coasters. The game is related to real estate, because you do own a park and you have to manage it. Not all rides will sell tickets in all the parks. With that in mind, you will have to run your park, check the financials every now and then, as well as sell what you do not need and deal with the bank. It has some basic real estate and managing elements which you could use to get a hold of information on how the world of real estate works.
The Tenants
This is an upcoming video game which puts you in the shoes of a landlord. You must build your property and then rent it. You will have to choose the materials and equipment for your property as well as the client. You will not want to rent it to everyone. Being a judge of character is important in real estate and this video game teaches you just that.
These are some of the best video games and simulators you can play if you want to get acquainted with real estate. Not all of them have the same real estate elements so be aware of that.