Dual Versus Single Agency in Real Estate
Real estate sells and gets bought. People are in both positions at least once during their lives. This is important, as you often need to get in touch with an agent to sell or purchase properties. If you want to find an agent and start selling and buying properties, you will want to find an agent and there are some things which you need to know about how agents work, whether to get a dual or single agent. Here is what those terms mean.
Single Agency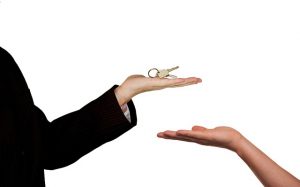 A single agent is issued to you when you contact an agency and they are licensed by a broker. A different broker licenses the agent for the buyer, called a buyer's agent. The first agent, the listing agent, works with the seller to organize and communicate the deal with the buyer's agent. The buyer's agent works with the buyer, advising them along the way and communicating with the seller.
Single agency removes any bias from the agents, as they must not share any confidential information and be smart not to reveal anything to the other side.
Dual Agency – Dual Agents
This is a strange situation, where different agencies send different agents, but both agencies are licensed by the same broker. This leaves you with two people who might not know one another but in the end, work under the same broker's wing.
Dual agency often changes the behavior of agents, but only superficially. They often talk of dual agency but act more like single agency. Regardless, dual agency with two agents is not an uncommon thing to see, especially in smaller places where there are few brokers.
Dual Agency – a Single Agent
This is where things get tricky. Both the buyer and the seller get the same agent. This can complicate things, as there is interest for both the buyer and seller. You cannot get the highest price for the seller without turning the buyer away. Likewise, it is impossible to get the lowest purchasing price, as then the seller's wallet would be hit. This is often solved by bringing a third party agent into the conversation.

Transaction Agent
This agent is not employed by either agency and is there to help make the deal and to make sure that the paperwork is right. It also removes responsibility from a dual agent, making it a better deal for everyone, especially if there is a bias towards the buyer or seller.
These are the things you need to know about dual agency and single agency. Whichever you choose, make sure to do your research beforehand, as property trade is expensive and can leave you with less money or a worse property.